Welcome!
Marketing Provisions has over 850,000 promotional products for your company to add a logo and message on. We pride ourselves on delivering the best quality promo products at the absolute best possible prices! Ad specialties are a great way to get your message out to the public and also create your brand awareness.
Why does your company need promotional products? If you give away an item with your company's logo on it will give your company more exposure and be accomplished at a lower cost than more traditional advertising. Customers tend to remember the name of a business if they have been exposed to it over and over again. These promotional items can be passed along from person to person, be a daily reminder of your company, even be a walking billboard, basically they are a public display of your business.
We can also help you with any of your artwork needs. We have a team of experienced graphic designers to make your promotional product shine and stand out from the crowd.
For Government clients Marketing Provisions, Inc. can provide you with a quote for any items that you are considering for you to present to your Government Purchasing Office. Marketing Provisions, Inc. CAGE #763F6.
Browse our online catalog and see what we can do for you. If you have any questions, please feel free to call us at (843) 353-1602. Thank you and enjoy!
Featured Item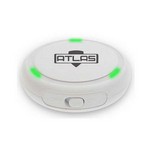 Phoomba
It's like a Roomba for your phone! When looking at your phone or tablet, do you ever think how dirty your screen is? Well, now with the Phoomba, you can get those smudges and fingerprints right off. S...
$4.19 - $4.48
One Source for Web, Print and Media
Marketing Provisions is your ONE SOURCE for all your business marketing needs. Our goal is to help your business attract, engage and convert more customers. We work with you to develop the perfect Website Design, Graphic Design, Printing and SEO for your business. Located in Myrtle Beach, SC we provide services for locals as well as around the world.
Marketing Provisions offers the lowest competitive prices and the highest quality paper products in the Myrtle Beach market or anywhere else for that matter!
Screen Printing and Embroidery
Marketing Provisions supplies brand name apparel at very competitive prices.
Be sure to visit Marketing Provisions online Apparel Website to see the latest items that can be screen printed and embroidered.